Here is a selection of articles I have either written or contributed to in the field of Revenue Management and Revenue Integrity.
– Ascend_Revenue_Integrity_article_Nov_2012.pdf
499.8 KB
– AW225_KEN_DONOHUE.pdf
603.0 KB
An Introduction To Airline Revenue Integrity
This book is an introduction to airline Revenue Integrity for those wishing to learn more about this problem and how to solve it. Revenue leakage is the difference between the revenue that airlines expect from bookings and the amount they eventually receive.
Revenue leakage is not unique to the airline industry as almost every industry suffers leaks in their revenue and some others have actually addressed these problems far earlier than the airlines have.
The author has been instrumental in driving forward the practice of RI in the airline industry and is renowned for his work in this area. It is intended that this will be the first in a series of books on the subject matter with an even more in-depth focus on specific areas in the later additions to the series.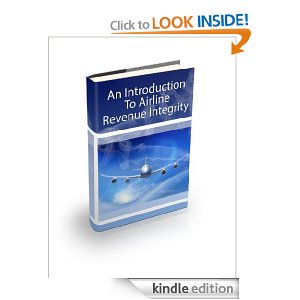 An Introduction to Airline Revenue Integrity